well that's it: i've officially finished my exams, and will be having many good times until i must be getting a job.
understand, i haven't actually finished, but since everyone else has, and my next/last exam is cruddy databases in a week, i can but ride along with the swelling tides of vulgar joy and claim that i have 'officially' finished.
this morning i dreampt the chs gang and i were trapped in a cross between labyrinth and blackpool pleasure beach. eh?
here's a couple of recent photos: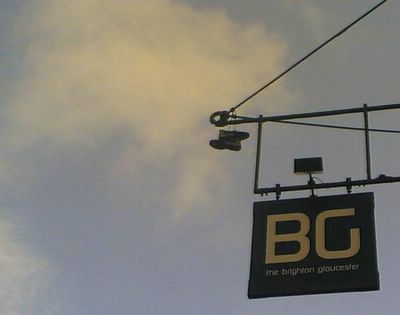 now i can just sit and wait for laurence to give me deus ex back...
in other news, friday's exam was interesting. about ten minutes before it was due to start, the man arrived and let me and another person into our computer room (due to dyslexia, i get to do exams on the computer with 25% extra time, and an assortment of other misfits), and let us in with about five minutes to go. going through the instructions he said,
"so you've got a couple of minutes of reading time before you can start writing".
my peer said,
"but i'm supposed to have 10 minutes."
the invigilator said:
"yes, but the invigilator wasn't here."
what, so by deferring yourself to the third person you absolve yourself from blame?
i must try that.