fucked up. that book put the horror straight through me. i loved it. understand, i haven't read a fictional comic for ages; my last purchase was joe matt's 'the poor bastard' (although i dearly hope that that was largely fictional). i've loved hellboy since it was serialised in 2000AD (megazine?), but never bought into it because there's simply to much of him. it always puts me off; i'd love to read animal man, but you can't do these things by halves, you either buy all of it or you borrow it. but if we all do our bit, then we can all enjoy the rewards. i need a job. and storage space (bravo to dan for taking the bull by the horns and disposing of all his recent 2000ADs). or maybe i just need to join the library. i digress. mike magonlia has created a piece of real subversion, and apparently all so troy nixey gets to draw some tentacles.. oh, such tentacles..
jenny finn is excellent. according to
sequential tart
, it was originallycancelled halfway through it's run in 2000; at the point where the i'm up to, the end of the first book. that's two issues. however, they'll be publishing the second half in, um, february, so let's hope dave/steph gets that in nowish, and then i'll be able to work out what happened at the end of the first book (something to do with fish and tentacles)
this is just too intimate.
special erotica.
also excellent is that trafalger wines has a case of out of date
zywiec porter
, which was my first ever favourite beer.
phone conversation with rachel (happy birthday) last night:
"i'm in the hobgoblin," she said, for the third time, as requested.
"oh, i was on my way home."
"come back!"
"no, i want to be in bed soon, i'm exhausted."
"why not come back?"
"i've just been working 'til nine, i wouldn't be able to stay long anyway."
"what's wrong?"
"what? nothing."
"why are you trying to make me feel bad about myself?"
psstch.
girls
.
can't think of a way to end this, so here's some more porn: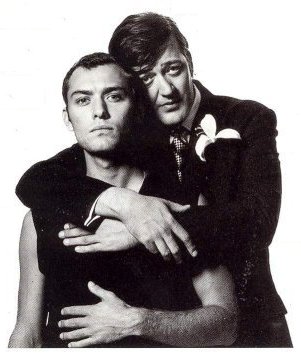 cheers
xx
p.s. i've just downloaded the troy tate version of accept yourself. i feel so special.